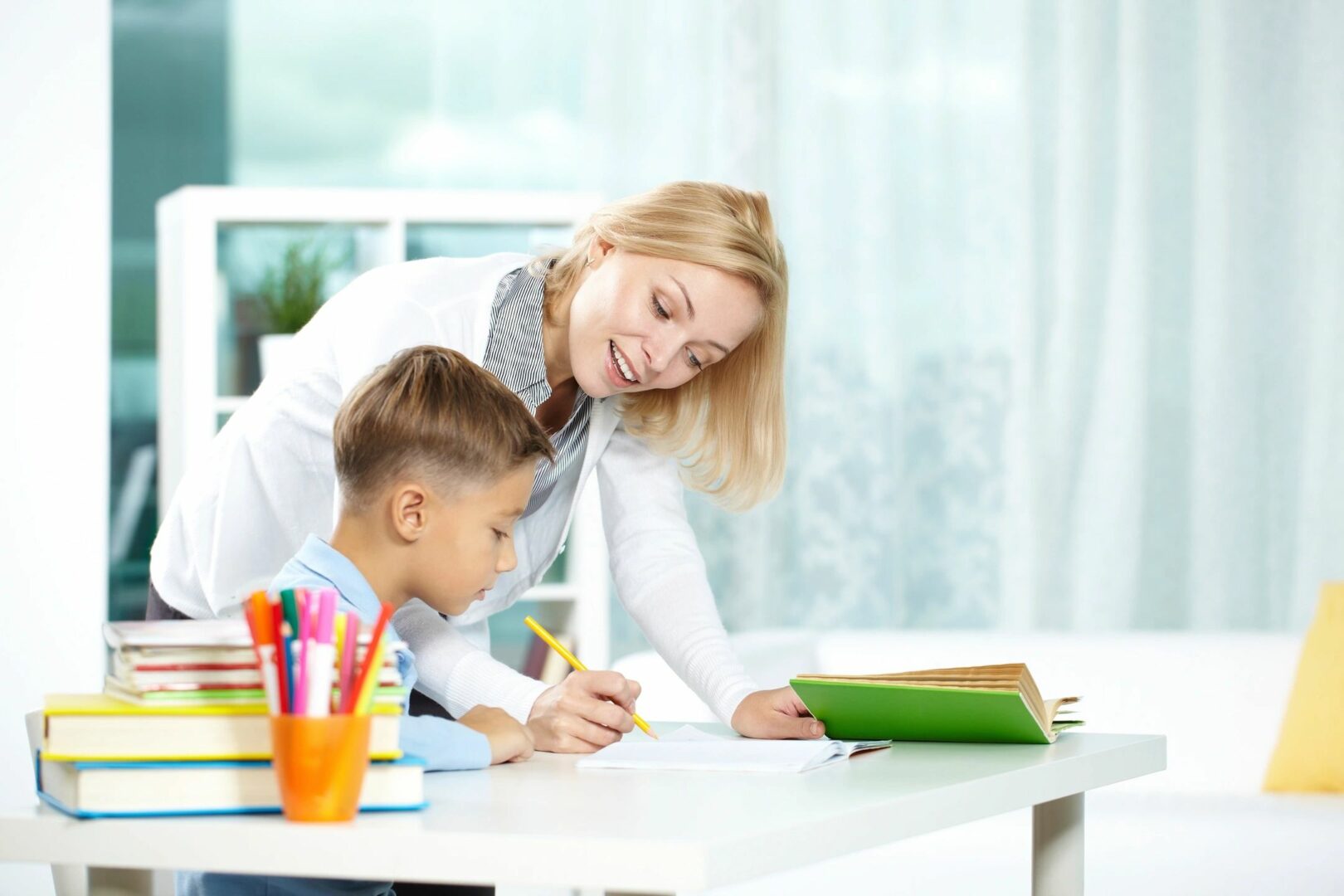 Every child deserves a safe, healthy childhood free from harm.
To prevent harm, protect children and heal families through best practice programs and community collaboration.
We make decisions with CARE:
Collaboration: We work with our community, our partners and one another to provide Child/Family-Centered services.
Accountability: We promote a culture of integrity, professionalism.
Respect: We prioritize and support/embrace inclusion, diversity, and equity as central to our work.
Excellence: We provide best practice programs with compassion and empathy.
We are setting the standard for the prevention and treatment of neglect and child abuse. Yearly, we teach more than 8,000 children in Buncombe County through highly interactive and research-based classes designed to educate and empower kids. When abuse occurs, we provide access with a 10 week wait list, to free, evidence-based therapies that help children heal. If you would like to learn more, contact us for more information.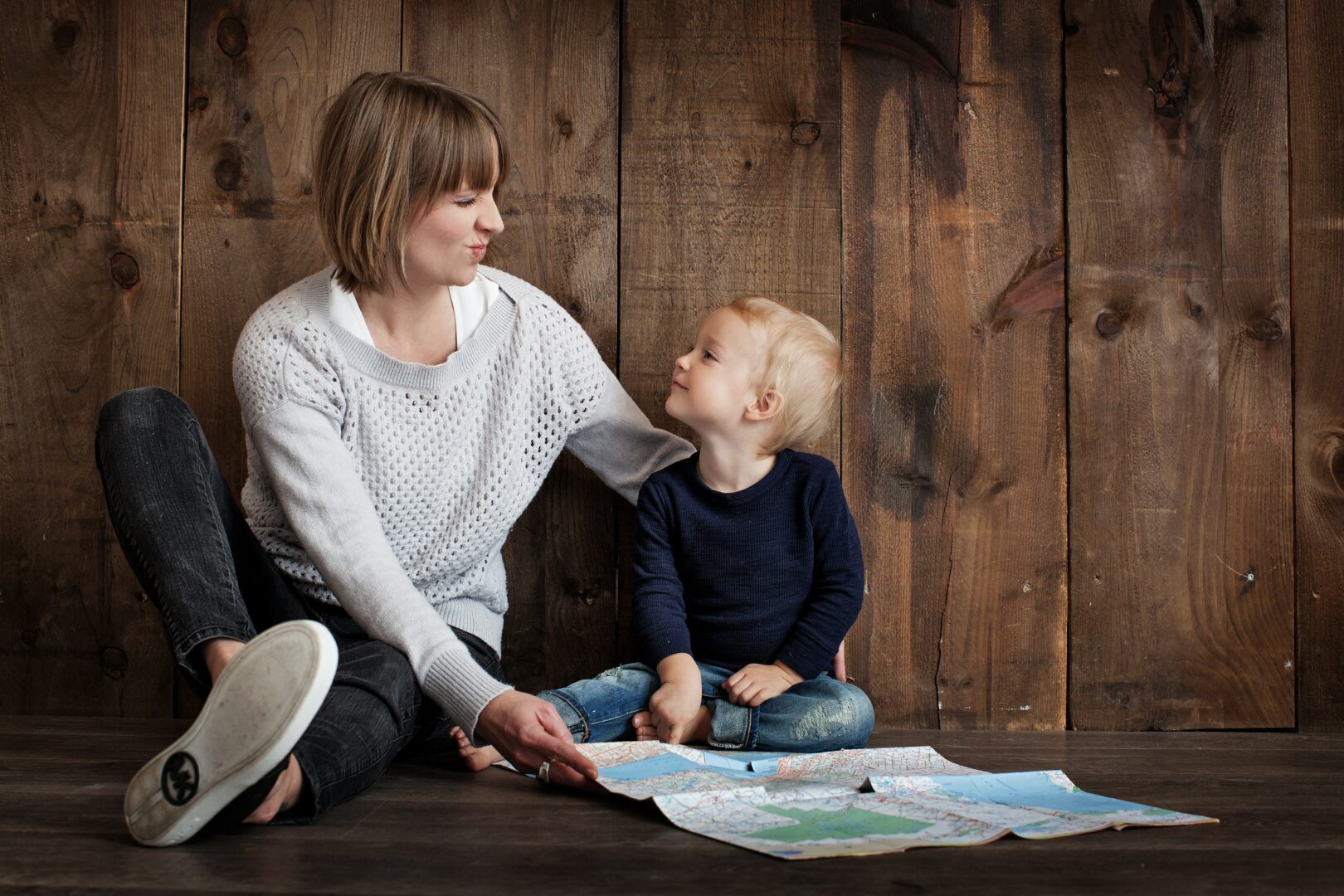 Equity Statement for Mountain Child Advocacy Center
In order to work towards a world that has a safe and secure environment for all people, we use a lens of equity, justice, and liberation in our practices.
We acknowledge the ongoing and historical impact of systemic racism and oppression and the trauma that this impact continues to have with our clients and within our community. To address trauma and violence in our therapy, prevention, and advocacy programs, we work to disrupt & dismantle systems of violence and trauma. We seek to help repair harm in places and people where it has occurred, to define healing in a holistic, culturally-centered way, to restore community.
Healing is also violence prevention. As we heal and help others heal, we are better able to prevent future harm.
Here are the specific ways we are working towards equity:
At the Mountain Child Advocacy Center, we endeavor to:
We expect all Mountain Child Advocacy Center employees to commit to the pursuit and practice of anti-oppression leadership and LGBTQIA+ inclusion. We know that bringing different identities and perspectives to our work makes our organization, relationships, and community stronger.
We know that equity work requires continuous growth. Here are a few of the specific steps we have taken:
Here are our goals for the future:
Equity team charter: The purpose of our equity team is to design and steward a collaborative planning process that produces a race, equity, and inclusion plan and supports its implementation within the Mountain Child Advocacy Center.
We value a safe & secure environment for all children and families where their minds, bodies, and souls thrive. This includes helping to advocate for a community that centers equity and allows for the flourishing of all children.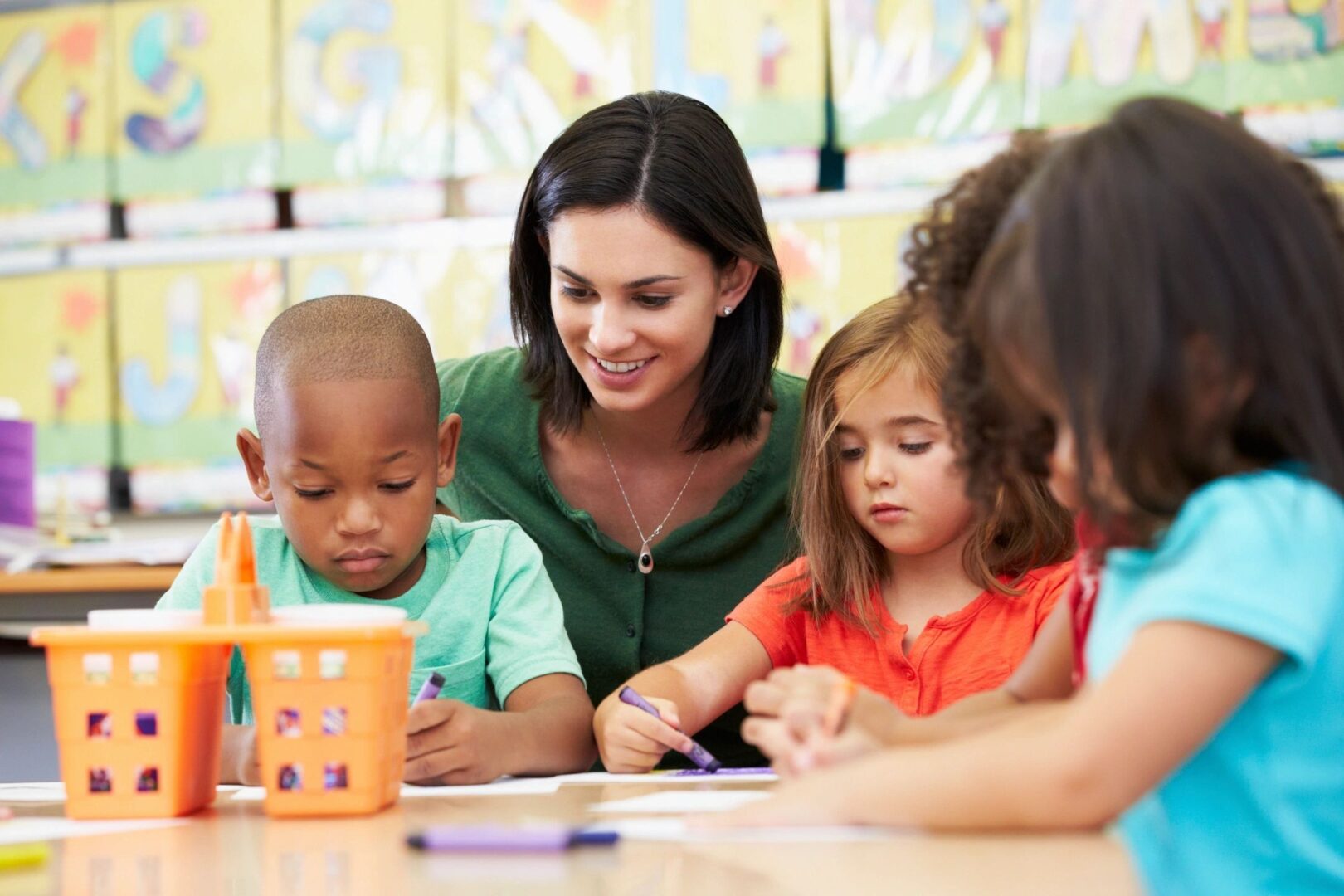 Christine Malloy MPA, Executive Director [email protected] 
Christine Epps-Malloy is a distinguished professional with over 20 years of leadership in enhancing programs and child serving systems to improve outcomes for children. Her background in sectors like education, mental health, government, health, law enforcement, juvenile justice, and victim advocacy is showcased through strategic collaborations, decision-making, and action-driven initiatives. Christine's recent contributions include pivotal roles at Complex Systems Innovations and the Healthy Opportunities pilot, focusing on trauma, resilience, mental outcomes, and social drivers of health. As the Director of Women & Children's Programs at Mission Health System, Inc., she oversaw significant projects and secured substantial funding. Her tenure as the Executive Director at the Roundtable of St. Lucie County, Inc. witnessed transformative community results through collective stakeholder action. Earlier, her leadership at the St. Lucie County Sheriff's Office led to pivotal youth intervention initiatives and the development of the Victim's Advocate Program. Originally from Michigan, Christine has a master's degree in public administration from Troy State University and studied Psychology and Human Behavior at Albion College.  She has been in the Asheville area since 2014 and loves gardening, paddle boarding, hiking, and spending time with her friends and family. 
Amy Purdy, Assistant Director [email protected]
Amy Purdy graduated from the University of Georgia and began a career in business, working in packaged goods marketing and new product development for ConAgra and Plaid Enterprises. She left the corporate world to raise a family, and when she returned to working full time desired to put her business skills to use for a non-profit. Amy worked four years as the Administrative Assistant at the Children's Advocacy & Protection Center of Catawba County and then moved to Asheville and joined the team at Mountain Child Advocacy Center in May of 2016. She is a licensed NC Real Estate Broker and an NC Notary Public. Amy is not all business; a dabbler in creative arts and master in none, she enjoys painting, pottery, and quilting.
Xia Bell M.S., LCMHC, LCAS-A, NCC, Clinical Supervisor [email protected]
Xia has provided therapy to children, adolescents, and their families for eight years. Trained in TFCBT, EMDR, SMART, BAT, Ecopsychology, and Triple P. Xia is inspired by seeing her clients grow over the course of their therapy and by seeing changes in family systems. Xia is also trained in Child-Parent Psychotherapy (CPP) and Alternatives For Families, a Cognitive Behavioral Therapy (AFCBT).
Miranda Bingham, MSSW, Clinical Family Advocate [email protected] 
Miranda graduated from Virginia Tech with a degree in Human Development in 2015. After spending five years working with children and adolescents in different settings, she returned to school after becoming frustrated with the limits of the systems meant to serve children. She received her Master's of Science in Social Work and a Trauma Treatment Certificate from the University of Tennessee in 2022. Miranda brings a passion for wraparound care to the families served by our organization and is stubborn in her pursuit of resources and services for children, teens, and families who have been impacted by abuse, neglect, and other injustices. Outside of work, Miranda enjoys outdoor gardening in the summer and hydroponic gardening in the colder months, hiking with her husband and dog, Moxie, and watching comedies.
Kristin Ledford, Family Advocate [email protected]   Kristin started as the first Family Advocate for Mountain CAC in 2016. After moving to another city for a few years, she is back doing what she loves. Kristin got involved in advocacy and crisis work in college and has almost ten years of experience working with children and their families. In her free time, Kristin enjoys cooking, reading, biking and spending time with her husband, dog, and loved ones.
Angela Austin, LCMHC, LCAS-A, Full Time Therapist [email protected]
Angela has extensive experience working with children and families impacted by trauma. She received her Bachelor's Degree in Psychology from UNC-Asheville and her Master's Degree in Community Counseling from Western Carolina University. She is rostered in a range of evidence-based therapies by the NC Child Treatment Program, including Trauma-Focused Cognitive Behavior Therapy (TF-CBT), Parent-Child Interaction Therapy (PCIT), and Child-Parent Psychotherapy (CPP). She is trained to provide parenting support through Circles of Security and Resource Parent Curriculum for caregivers of children who have experienced trauma.   Angela strongly believes in the resiliency of children and families and that the past does not have to define the future. As an Asheville native, Angela enjoys hiking in our beautiful mountains and spending time with her husband and two dogs.
Andrea Biffle, LCSw, Full-Time Therapist Andrea Biffle [email protected] 
Andrea is one of the newer members of the MCAC team, joining in 2021. She received her Masters's Degree from the University of Pennsylvania and supported children and families for close to 30 years. Andrea's specializations include services to children under the age of 7, foster care/adoption, and attachment-based work. She is rostered with the NC Child Treatment Program in both Parent-Child Interactive Therapy (PCIT) and Trauma-Focused Cognitive Behavioral Therapy (TF-CBT). Andrea will also begin providing Child-Parent Psychotherapy (CPP) to young children and their families. She enjoys spinning classes, gentle yoga, and occasional Netflix binges.
Chris Blanc, MS, LCMHC, Full Time Therapist [email protected]
Chris Blanc, MS, LCMHC, has over 24 years of experience working with children, adolescents, and their families. She has an M.S. in Community Counseling from the University of Akron. She has experience working with the Juvenile Justice population and children in foster care. She was rostered in Trauma-Focused Cognitive Behavioral Therapy (TFCBT) in 2011 through the North Carolina Child Treatment Program. In addition, she completed a year-long training in Cognitive Processing Therapy (CPT) in 2018 for adults who have experienced trauma.   She has treated hundreds of children and families who have experienced various types of trauma. She works with children aged 3-18 and their families, but she enjoys adolescents. Chris is originally from Ohio and has been in the Asheville area since 2005. She loves the area and enjoys hiking and fitness.
Betsy Hurd, MSW, LCSW, Contract Therapist [email protected]
Betsy Hurd, LCSW, has over sixteen years of experience working with adults, children, adolescents, and families. She began to specialize in treating people who have experienced traumatic events in 2011 and has maintained that focus ever since. Betsy also specializes in culturally relevant therapy for the Latiné and LGBTQIA+ populations using TF-CBT, ART, and Triple P. In addition, she works with parents who want to learn new parenting skills so they can improve their relationships with their children.
Heidi B. Kixmiller, MSW, LCSW, Full Time Therapist [email protected]
Heidi has over 15 years of experience working in community mental health in Western North Carolina. She has a Masters's Degree in Social Work from Appalachian State University. Her passion is working with children, adolescents, and families involved in the Juvenile Justice system. For the last 12 years, she has focused her efforts on collaborating with adolescents with problem sexual behavior and their families to support them in maintaining healthy and safe lives within the community. She was rostered in Trauma-Focused Cognitive Behavioral Therapy (TFCBT) in 2013 through the North Carolina Child Treatment Program. She works with children aged 8-18, young adults, and their families and especially loves educating community stakeholders on how to support children and adolescents who have experienced trauma and present with problem sexual behavior. Heidi is originally from Charlotte, NC but has spent the latter part of her life jumping mountain ranges and nurturing her ultimate passion for snowboarding.   She feels most at home in the mountains, where she raises her daughter. She loves paddle boarding, dancing, hanging with friends and family, and growing plants and flowers. 
Flor de Maria Sanchez, MA, NCC, LCMHC-A, Full Time Therapist, [email protected]
Colleen Burnet, BSW, Community Prevention Educator [email protected] For over 30 years, Colleen has worked to support parents and young children with various challenges. Colleen spent much of her career as an Infant Toddler Family Specialist and Early Interventionist. She enjoys parenting and is the mother of 2 young adult daughters. As a Community Educator, Colleen is passionate about empowering caregivers to give children safe and healthy childhoods. Colleen believes in the importance of upstream prevention work and adults' critical role in protecting children from Sexual Abuse. Colleen is a facilitator for Circle of Security, a parenting model that empowers caregivers to develop secure attachments with their children to support healthy relationships. Colleen also is a facilitator and instructor of the Darkness to Light- Stewards of Children training. Colleen presents training on Recognizing and Reporting Abuse to schools and community groups, educating on the signs of child abuse, the responsibilities of adults in the care of children, and laws around reporting suspicions of child abuse in NC. 

Claudia Burke, Prevention Education, [email protected] Claudia joined MTNCAC in 2022. Prior to staying home with her son for nearly five years, Claudia was an elementary school gifted specialist. Prior to that position, Claudia taught a variety of elementary and middle school grade levels in the Asheville and Charlotte areas. She earned her BA and K-6 teaching license at UNC Asheville in 2008 and a Masters level AIG certification from Western Carolina University in 2015. Claudia thoroughly enjoys teaching prevention lessons in local schools and making connections with students and their supportive adults. When she is not at work, Claudia loves to spend time with her son and husband, exercise, read, and write book reviews.
Maria Suarez, Prevention Education [email protected]
Carla Musgrove, Fund Developer [email protected]
Carla is an experienced development professional joining the team at Mountain CAC in 2018. Upon graduation from the College of Charleston, SC, she worked in corporate operations, brand development, and management before finding her calling in non-profits. Raising awareness, advocacy, and funding for communities and causes continues to bring Carla joy, fulfillment, and gratification, fifteen years later. Her passions include cooking, the arts, volunteering, and adventures in nature with her partner and dog.
ShellyAnn Cook-Johns, Bookkeeper, [email protected]
Shelly Cook-Johns is the bookkeeper, helping to keep our ducks in a row and finances in order. Shelly studied accounting at AB Tech and business administration of law from Western University. Shelly enjoys walks on the beach and playing with her two dogs. Shelly had gotten married back in December of 2020 to her husband Ryan Johns.
Brenna Gaffney, Clinical Administrative Assistant, [email protected] Brenna earned her Bachelor of Arts from UNC Asheville in 2016 with a concentration in printmaking and ceramics. After undergrad, she accepted a mentor position at a residential treatment center for teenagers where she discovered her passion for mental health care. She is currently pursuing her Masters in Clinical Mental Health Counseling at Lenoir-Rhyne University. On her down time, Brenna enjoys reading, hiking, cooking with friends, and spending time with her partner and their two cats.
About the History of the Mountain Child Advocacy Center:
Our organization began in 1989 as the WNC Regional Child Abuse Center, where we began serving the children and families who had experienced neglect/abuse in Buncombe County. It was a multi-agency effort with a mission to reduce child abuse incidents while providing a home-like setting. There, the abused children could receive a forensic interview and medical exam in a child-friendly and trauma-informed setting. Over the years, the organization has gone through changes in its name, mission, and programs. First as WNC Child Advocacy and Prevention, and then to Child Abuse Prevention Services (CAPS), Inc. in 2004. Then in 2016, CAPS transformed into an accredited Child Advocacy Center (CAC) and took its place as a cornerstone agency that provided education, prevention, advocacy, and intervention services for abused children in Buncombe County. Today, our organization's name is the Mountain Child Advocacy Center. It functions as a hub for services provided to children and families experiencing neglect and abuse. Housed in the Mission Children's Hospital, we work together with the Child Safety Team (CST) to provide a full array of CAC services to Buncombe County. CST provides forensic interviews and has two board-certified Child Abuse Pediatricians who administer child medical exams. We also provide service at the newly formed Family Justice Center of Buncombe County. Working side by side with many community partners has given us the opportunity to build the safest and most responsive community possible.